Facilities of the Space Hardware Club
The Space Hardware Club Development Labs
SHC has a primary hardware development lab in Optics Building 307.
View Larger Map


SHC has a secondary hardware development lab in Von Braun Research Hall M-25.
View Larger Map
The Communications Lab
SHC utilizes Engineering Building 273 for tracking station.
View Larger Map
The Engineering Prototype and Design Facility - Machine Shop
SHC utilizes Tech Hall W100 for machining, product integration, and prototyping.
View Larger Map
To get involved, please contact the Space Hardware Club as soon as possible.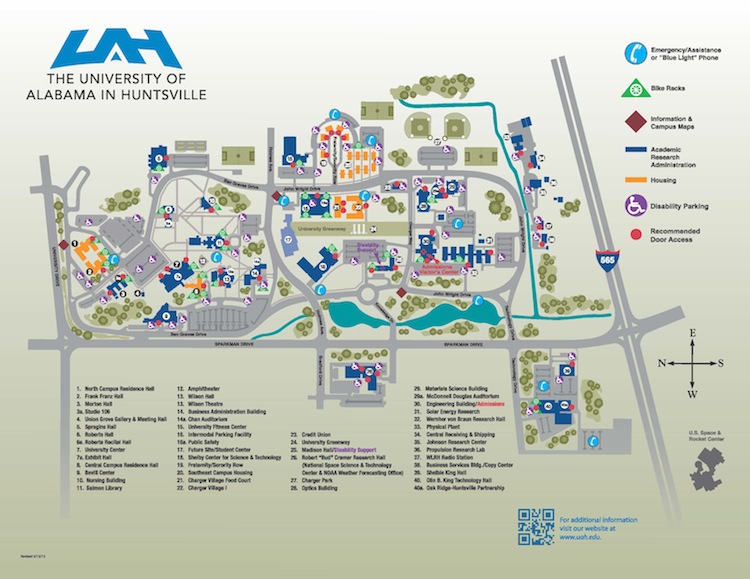 Download: PDF